Anyone starting to get overwhelmed with so much cooking at home? When I'm in need of something easy, delicious, and leaning toward healthy, I always use the same equation: grain + protein + veggie + tasty sauce. The tasty sauce is really the star of the show here. It makes it easy to mix and match whatever grains or veggies you have on hand to easily pull together a fantastic meal.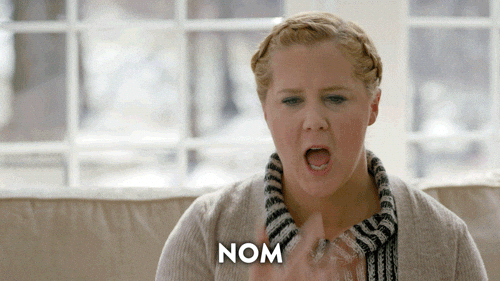 Here are my three faves:
Spicy peanut sauce (via The Kitchn)
I love to put this on top of a bowl of stir fried veggies, brown rice, and Quorn steak style strips.
Blend until well-combined:
1/2 cup peanut butter (creamy or chunky–I prefer natural peanut butter)
1 teaspoon sesame oil
1/4 cup rice vinegar
3 tablespoons soy sauce
1 to 2 tablespoons Sriracha (I love to sub Gochujang instead)
1 to 2 tablespoons water until you reach your preferred consistency
Lemon tahini sauce
I make this sauce just about once a week, it's so delicious and easy. I think it really shines on top of a bowl of farro with tempeh, roasted broccoli, and roasted sweet potato.
Blend until well-combined:
1 clove garlic minced
1/2 cup tahini
1/2 cup lemon juice
Dash of smoked paprika
I used this sauce to make BBQ seitan the other day and then combined it with quinoa, sautéed garlicky kale, and roasted potatoes, all drizzled with more BBQ sauce. It was so good, I'm still thinking about it days later.
Blend until well-combined:
1/2 cup vegetable broth
2 tablespoons pure maple syrup
2 tablespoons molasses
2 tablespoons tomato paste
2 tablespoons peanut butter
1 tablespoon soy sauce
1 tablespoon apple cider vinegar
1 tablespoon prepared mustard (I use Dijon)
1/2 teaspoon liquid smoke (I subbed smoked paprika here since I didn't have liquid smoke)
1/2 teaspoon Sriracha hot sauce (again, I subbed Gochujang here!)